15 Foods that Boost Your Immune System
Having a strong immune system can protect you from a wide variety of diseases, especially during the current coronavirus outbreak. While washing your hands regularly and wearing a mask when you are sick are important during this sensitive period, stregthening your immune system with the right food will help keep you healthy during the coronavirus outbreak and flu season.
So here are a list of 15 foods that can boost your immune system for better health and protection.
1. Yogurt
There are many types of yogurt available that are good for your physical health. However, keep in mind that you should always choose the plain and simple yogurts, and not the ones loaded with sugars.
If you find it too plain, you can always improve the taste with adding healthy fruits.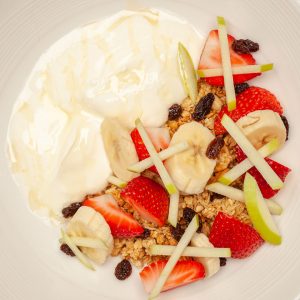 Rise & Grind Healthy Recommendation:
Morning Crunch ($9.80)
Yogurt
Granola
Fresh seasonal berries
Honey
2. Papaya
Papaya is loaded with vitamin C and a single papaya can consist 224% of the daily recommended amount of vitamin C. Papayas also contain a decent amount of folate, potassium, and B vitamins, all of which are beneficial to your health.
Take note that your body do not produce or store vitamin C and thus a constant daily intake of vitamin C is essential to maintain good health and a strong immune system.
3. Kiwi
Kiwis are naturally packed with a wide variety of nutrients, including potassium, folate, vitamin K, and vitamin C. Vitamin C is crucial in boosting white blood cells to fight infections. The other nutrients keep the rest of your body in working order.
4. Almonds
Many nuts, including almonds are packed with vitamin E and all sorts of healthy fats. Although vitamin E is not as strong as vitamin C as a booster to aid in fighting off virus and flu, it is a fat-soluble vitamin, and the key to a healthy immune system. An estimated 46 whole shelled almonds will provide 100% of the recommended daily amount of vitamin E.
5. Garlic
Garlic is a common ingredient for most of the cuisine in the world. It is also a must-have for your health. Garlic does a great job when it comes to fighting infections and apart from keeping your immune system strong, it also helps in lowering blood pressure. All these benefits it offer are due to the heavy amount of sulfur-containing compounds (e.g. allicin) it carries.
6. Ginger
Ginger is commonly used as a remedy when getting sick. Ginger can help decrease inflammation, reduce a sore throat, and provide aid in many other inflammatory illnesses. It can also be used to decrease nausea.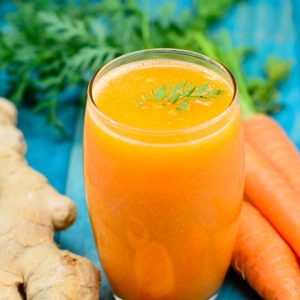 Rise & Grind Healthy Recommendation:
Add Ginger to your Freshly Pressed Juice ($6 – $7)
Orange + Ginger
Green Apple + Ginger
Orange + Apple + Ginger
Apple + Cucumber + Ginger
Orange + Carrot + Ginger
7. Citrus Fruits
Popular citrus fruits include oranges, grapefruit, tangerines and lemons. They carry a rich amount of vitamin C, which is crucial in increasing the number of white blood cells to fight infections.
8. Red Bell Peppers
Red bell peppers are equipped with a large amount of vitamin C, as well as a whole lot of beta carotene. Beta carotene helps keep your eyes and skin healthy.
9. Broccoli & Cauliflower
Broccoli and cauliflower are packed with a lot of different vitamins and minerals! These include vitamins A, C, E, and many other antioxidants and fiber. They are definitely one of the healthiest vegetable and don't be afraid to eat them with little cooking to get the most nutrients out of them.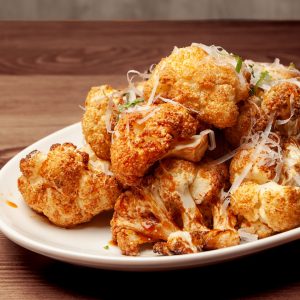 Rise & Grind Healthy Recommendation:
Fried Cauliflower ($7.80)
Cauliflower
Parmesan Cheese
Citrus Gochujang
10. Spinach
It is no surprise that spinach contains a lot of vitamin C, as well as all sorts of antioxidants and beta carotene. Like broccoli, it is the healthiest when cooked as little as possible to retain its nutrients. However, light cooking can enhance the intake of vitamin A and boost the release of other nutrients from oxalic acid.
11. Poultry
Poultry, such as chicken and turkey, is high in vitamin B-6. Vitamin B-6 is crucial for the formation of new and healthy red blood cells. Thus, chicken soup is more than just a comfort food with a placebo effect. Not only does chicken soup help improve symptoms of a cold, it can protect you from getting sick in the first place.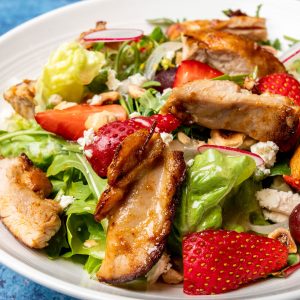 Rise & Grind Healthy Recommendation:
Grilled Chicken Strawberry Salad ($10.80)
Chicken
Mesclun
Strawberries
Grapes
Feta
Red Onion
Hazelnut
Honey Balsamic Dressing
12. Avocado
Avocado is filled with all sorts of nutrients, including vitamin E. Vitamin E is a powerful antioxidant and plays an important role in regulating and maintaining a strong immune system.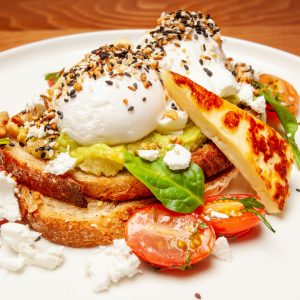 Rise & Grind Healthy Recommendation:
Avocado Toast ($14.80)
Avocado
Guacamole
Spinach
Tomatoes
Dukkah Spice
Poached eggs
Sourdough
Note: Feta cheese is no longer available for this dish.
13. Turmeric
Turmeric is commonly used in many curry dishes. For years, it it has been used as an anti-inflammatory in treating both osteoarthritis and rheumatoid arthritis. Its high level of curcumin, which gives tumeric its strong yellow colour, can help aid and decrease exercise-induced muscle damage.
14. Green Tea
Green tea is richly packed with antioxidants such as flavonoids and epigallocatechin (EGCG).
Unlike green tea, black tea is made through a fermentation process which destroys most of the EGCG it originally contains. ON the other hand, green tea is made through steaming rather than fermentation, thus preserving the EGCG antioxidant that benefits us greatly.
Apart from its rich level of antioxidants, green tea is also a good source of L-theanine. This amino acid is crucial in the production of germ-fighting compounds in T-cells.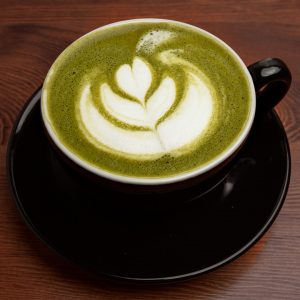 Rise & Grind Healthy Recommendation:
Matcha Latte
Matcha Green Tea Powder
Sugar
Milk
15. Shellfish
Some of the common types of shellfish are crabs, clams lobsters and mussels. Most types of shellfish are packed with zinc. Without zinc, the cells in your body will not be able to function properly.
Dine at Rise & Grind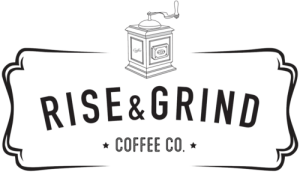 Rise & Grind Coffee Co is a family-friendly restaurant with its prime mission to bring everyone closer with food and coffee. It is located in Oasis Terraces, Punggol. From nutritious breakfast and brunch, to mouth-watering cakes and desserts for tea time, and filling delicious mains for your lunch and dinner, Rise & Grind is here to fulfill your every need.